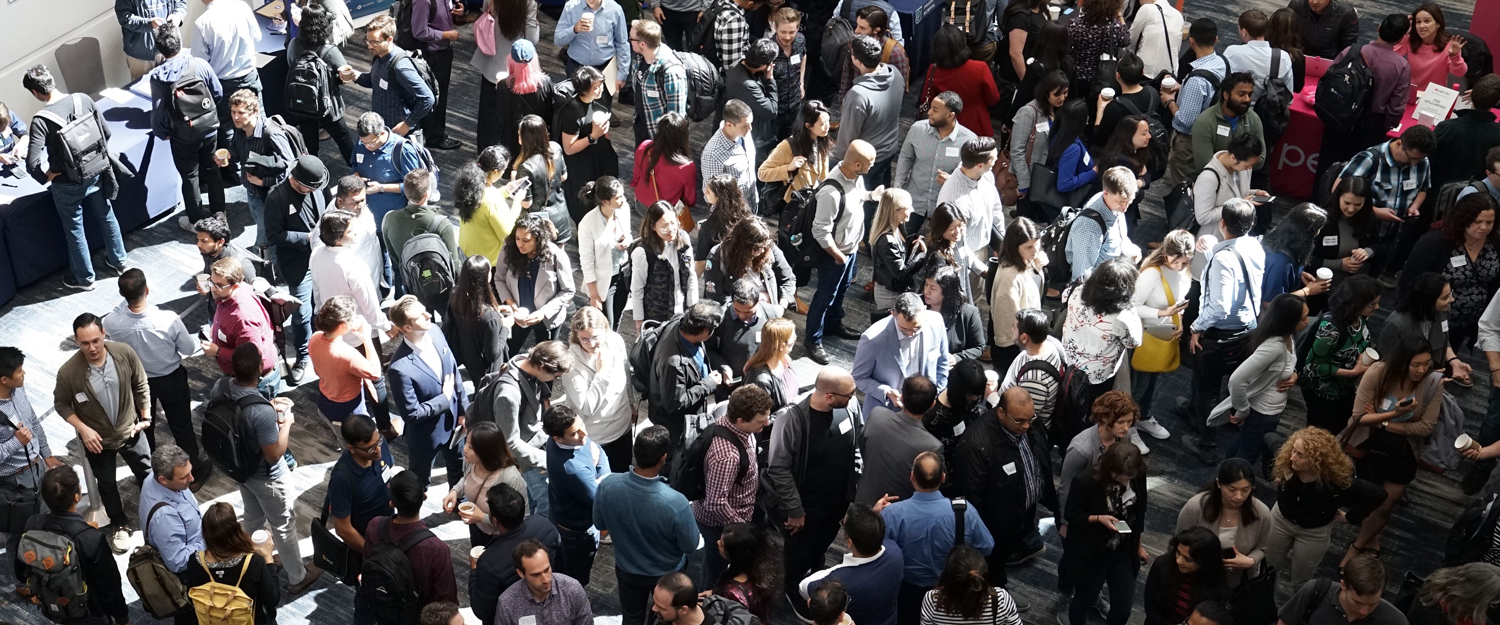 ---
Industry-specific events offer valuable opportunities for business professionals to learn and grow.

This is particularly true in the cannabis industry because in many areas, it's still difficult for people to obtain reliable information about cannabis products and the endocannabinoid system. Some reasons for this include:

ongoing stigma
overwhelming amount of misinformation
large void in scientific data available through mass communication channels
To help address this issue, cannabis and hemp-related events provide attendees with vetted, educational sessions and opportunities to connect with others face-to-face. It's a chance for all involved to share their experiences, knowledge, and innovative ideas.

Let's take a look at some other benefits of participating in cannabis industry events:

1. Staying informed
The biggest (and most obvious) reason many people attend cannabis events is to become more knowledgeable about scientific and regulatory aspects of the industry.

Patients and consumers have become the driving force for cannabis research and education. Thus, more physicians, government officials, and professionals from other industries are seeking information about cannabis.

The educational gap in the medical field alone is alarming. Roughly 85% of residents and fellows reported receiving no education regarding the medicinal use of cannabis, for example. And, interestingly enough, industry events are helping bridge some of that gap.

Adding to the complexity, the cannabis industry is constantly changing and continues to experience exponential growth. Therefore, it is even more important for cannabis businesses to stay informed about the latest changes in regulations and relevant trends.

2. Building your network
One of the best ways to succeed in the cannabis industry is to make connections with others and build upon those relationships.

The cannabis and hemp spaces are early enough in their evolution that connections between companies at every step in the supply chain can have a real, immediate impact on the bottom line.

The industry is also unique in its willingness to collaborate (despite the competition).

You can learn from and make meaningful connections with people at trade shows, conferences, seminars, and festivals. These events can give you access to leading industry professionals that you might not have otherwise had the opportunity to meet.

As you strengthen your network, your credibility and authority on cannabis-related topics will improve as well — two very important qualities needed to grow in new market segments.

3. Marketing your business
Most events provide opportunities for organizations to showcase their services, products, and other offerings in the form of booths or exhibits. Other opportunities are available through panel discussions and conference sessions.

If you are looking to raise awareness for your brand, keep an eye out for quality events that will serve as a platform for your products or services.

Also consider participating in a diverse set of events. This will help you get in front of different audiences to generate new leads.

4. Finding solutions to business challenges
The cannabis industry is unique because credibility is often established through personal stories about how you got involved and why. Many people have emotional ties to the industry, and are therefore incredibly passionate about helping others grow professionally.

Events offer the opportunity for people to learn from case studies, experiences, and best business practices during presentations. Taking advantage of the networking sessions can help you get a second opinion about your most pressing business challenges.

Thought leaders, industry veterans, and other professionals can offer insight and inspiration about issues you might encounter as a business owner or decision maker.

Keep in mind
Not all events are created equal. And it will become more challenging to sift through events as more of them emerge due to increasing public interest in cannabis.

You'll want to put together an event budget and strategy to make sure you are getting the most value out of the events you are interested in.

Some organizations offer information about the best events to attend. But, definitely do your homework to see if they will meet your needs and expectations.

Conclusion
Events offer opportunities for you to learn, build your network, grow your business, and find solutions to business challenges.

Investing your time and effort into an events strategy will be well worth it. You'll be seeing returns in no time.

---
Ready to jumpstart your marketing strategy? Drop us a line today.