Grow your cannabis business with a proven digital strategy.
Equipped with a thorough understanding of the regulatory environment, years of brand development experience, and a mastery of cutting-edge technology, our team crafts cohesive customer experiences that drive measurable, lasting growth.
Our Expertise
Maximize the value of every customer touchpoint, from market research to merchandising to website development and beyond.
Branding & Merchandising
The right brand can build credibility, attract new types of customers, and inspire loyalty. We make sure your cannabis brand is memorable, cohesive, and distinct – from your digital presence to the point of sale.
Integrated Marketing
Generate demand and create lifelong customers with industry-specific strategies for SEO, content marketing, social media management, marketing automation, email marketing, ABM, and media planning.
Websites & Mobile Apps
Stay competitive in the digital age with a custom website or mobile app built on intelligent user experience design, cutting-edge creative, flawless functionality, and seamless integration with your existing systems.
Custom Software Development
Streamline your operations and improve your bottom line with custom digital systems for payment processing, inventory management, financial services, resource planning, security, and more. 
Digital Strategy
We create comprehensive digital roadmaps that empower your organization to expand into new market segments, navigate the changing legal terrain, and build a tech stack suited for your unique needs.
Data Analytics
Gain a better understanding of your customers and track the performance of your marketing initiatives by turning data into actionable insights.
We've worked with leaders across the industry, including:



Trust us. Your brand is in great hands.
2019
American Marketing Association Campaign of the Year, Runner-Up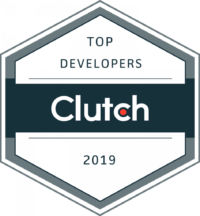 2019
Clutch.co Top Developers in the United States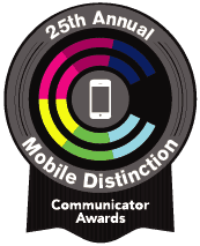 2019
Communicator Awards – Award of Distinction, Mobile Applications
Ready to start seeing results from your marketing strategy? Let's get connected.